How to use Pinterest to get traffic to your blog fast!
This post contains affiliate links for your convenience. This means that if you purchase through the links provided in this article, I may receive a small commission at no extra cost to you. See my full disclaimer for more details. Thank you for your support!
If you have your blog up and running and feel like you are not getting traction, no fret! I've got you covered. Let's chat Pinterest and How to use Pinterest to get traffic to your blog fast.
The fact that Pinterest is a search engine platform is severely underestimated and typically not being used to its full potential by new bloggers.
If you have NOT gotten your blog started, check out my 5 easy steps to starting a blog here! You can get hosting through SiteGround and set up a WordPress site.
It is quite simple and only costs $3.95 per month! SiteGround makes it all seem so easy and they are so awesome to chat with if you have any questions or concerns!
Every time I have started a chat, I cannot speak highly enough of their professionalism and willingness to help keep things running smoothly.
Numbers don't lie
I have done hours and hours of research and have watched hours of YouTube videos on how to get some visitors to read my mommy blog! Let me save you the time and hassle and help you with the basics of Pinterest to start getting clicks to your website fast!
Real-life numbers for me went from 351 monthly views in the month of September 2019 to 3,500 monthly views just in the month of October 2019. In just the first half of the month of November 2019, there were almost 35,000 monthly viewers!
Don't believe me?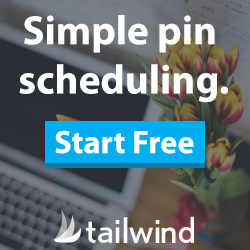 Check out the real stats! In this amount of time, the engaged audience went from 19 to 484 and followers increased by almost 100. Now followers don't matter as much and that will increase over time. 100 may not seem like a lot, and it isn't! But over the course of 2 months… that's pretty awesome!
The biggest secret is to stay consistent and understand that you want to focus on simply getting people to view that beautiful pin image, click on it, and furthermore, click the link to head on over to your site!
Whether that be reading your blog posts or buying things from your Etsy shop! Here are the 5 steps on how to use Pinterest to get traffic to your blog fast.
These numbers do not lie, they are real. This is still the very beginning stages of using Pinterest and I will share along with you as we go! Let's go through some basic steps and then I will elaborate!
Create a business account
Create 10-20 boards, add 10 or so third party pins
Claim your website on your Pinterest business account
Create your own pins and use 2-3 pin images for each of your blog posts/products
Stay consistent in pinning 3rd party content as well as your own – use Tailwind
Keep consistent and watch your traffic increase. Now do not expect things to explode overnight, as you can see, it does take months of hard work and dedication to KEEP those numbers increasing.
Step 1 – create a business account
Head on over to Pinterest and click "create a business account" at the bottom of the sign-in box. It will walk you through step by step on how to do this!
Step 2 – Create 10-20 Boards and add pins
Click on your profile and go to the board's tab, add a board, create a name, and start to add 10-20 third party pins.
Add third party pins throughout the week, not all of these need to be created in ONE DAY! Space it out, so you KNOW you can be consistent in your pins and shares throughout the entire process.
Later on, you can go back and add a pin board description with keywords to increase SEO! (this post to come later).
Step 3 – Claim your website on your business Pinterest account
Go to your three-dot menu button on the upper right-hand corner of your Pinterest account when you are signed in.
Click edit settings, and claim. To claim your website, follow the easy step-by-step process that Pinterest will walk you through!
It may take a few days to get your website claimed and verified. In the meantime, get signed up for Tailwind to help you stay consistent in your pinning activities!
Step 4 – Create your own Pins and link your content
This is a very general step to help get you started.
Sign up for free Canva or use PicMonkey via the link below! Use their Pinterest graphic template. Use bright vibrant colors and easy-to-read font!
Keep the title short and sweet and make sure the graphic pertains to the content itself, as well as the Pin title and pin description. If you are unable to find a free stock image that relates, then use fun graphics (that do not take away from the catchy title on the pin!)
Below is a pin for this post. The background graphic is "blogging" – a computer, pen/paper, coffee. The font is easy-to-read and outlined with a bright color. Simple, yet catches your eye!
In addition to graphics, it's important to have a catchy title, great description and using keywords. One of the first things I did was download and install Grammarly. This will make your life so much easier, not to mention help you write your blog posts!
Grammarly helped reduce the time it took me to write a blog post because it cuts out all of the "extra" proofreading work! Of course, you should still proofread, but maybe just once instead of several times.
When logged into your Pinterest business account, click create a new pin at the top, drag and drop your pin image, enter a title and pin description using the same or similar keywords pertaining to your content, then simply link your content at the bottom!
Pinterest users love fresh Pins! Repurpose your content with new seasonal images. Here's how!
Share to the most relevant board first. For me, this is my own content board that always sits first on my Pinterest profile home page.
Step 5. Stay consistent using Tailwind App
This is the best thing that ever happened to me!
Tailwind It automates your pins, and you can set up times. It automatically will schedule pins according to content and what times are a peak for that specific content. You still need to pin manually a few times a day!
Start by pinning anywhere from 5-10 of your own pins, and 10-15 of other people's pins. As you get the hang of it, you can pin about 20-25 times per day, yet you still want to pin manually about 10 pins!
Don't forget to split it about 50/50 of your content, and other's content. SHARING IS CARING! Start using Tailwind Tribes and get your content out there for others to see and share!
Sign up here, start a free trial, and I promise you, that one week (or 100 free pins) will skyrocket your monthly viewers. You'll see!
More to come on how to use Pinterest to get traffic to your blog fast
I could go on for days and days.
Get More Traffic From PInterest With Pin Titles
There will be more content here on Saving Mama's Sanity with detail on how to use Pinterest to get traffic to your blog. This is a great starting point!
You have proof that this process has worked for me, and I will continue to share these methods that work (and don't work!).
Coming soon will be setting up rich pins, creating your own pin design and linking to your own content. If you want to start with the easiest affiliate marketing program there is register for ShareASale and get started monetizing right away. More strategy on that another day!
There will be a "how-to-use Tailwind" post too! Stay tuned mama's.
CHEERS!